Media Remote Android
The Media Remote is an Android application that turns your phone into a remote control and let you control multiple media players on your Windows computer.
To use the application you need to be connected to a wireless network, even if it does not have Internet access.
O Media Remote Android é uma aplicação que transforma o teu telemóvel num comando remoto e que permite controlar vários media players no teu computador com Windows.
Para utilizar a aplicação tens de estar ligado a uma rede wireless, mesmo que não tenha acesso à internet.
What apps can I control?
Que aplicações posso controlar?
Windows Vista
Windows 7
Windows 8
Windows Media Player
iTunes
Media Player Classic
VLC Media Player
Winamp
You must have installed on your computer the Microsoft. NET Framework Client Profile 4
É necessário ter instalado no seu computador a Microsoft .NET Framework 4 Client Profile
Microsoft .Net Framework 4 Client Profile
Servidor / Server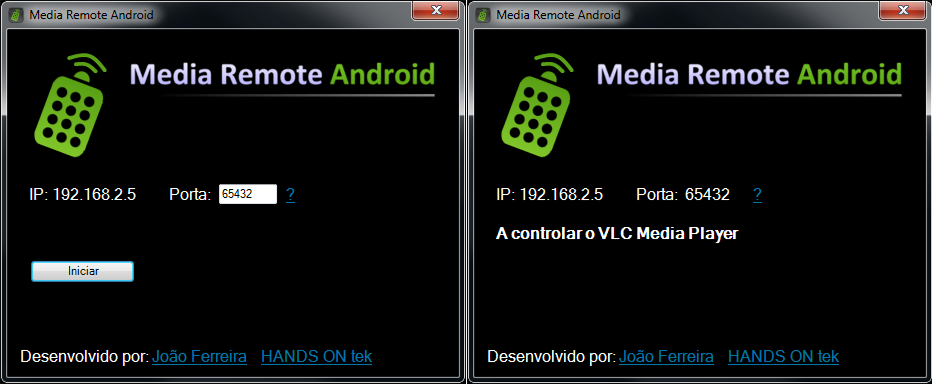 Media Remote Android