How to manually edit a SharePoint wsp file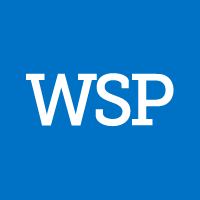 In this article I will explain you how you can easily edit and modify a solution file from SharePoint using a simple zip.
A wsp file is a solution file from SharePoint that is used to add new functionalities to the SharePoint.
Usually they are made using Visual Studio, but it doesn't mean that you have to use it each time you want to change something in the solution.
Wsp solutions are nothing more than cab files, this means that you are able to open them and put everything back together, using the appropriate tools.
To easily modify the file you have to download and install the IZArc, a free zip software utility that supports cab files.
Follow this steps to edit your wsp solution with success:
1 – Rename your file and change the extension for .cab
2 – Open it with IZArc and extract all the files
3 – Edit you files
4 – Once you finish your changes open the IZArc
5 – Click on the new button and give a name to your new solution file

6 – Navigate to the folder containing the files and select them all
7 – Open the Options tab and select CAB on the Archiving Type option
8 – Rename your new .cab file and change the file extension to .wsp
How can this be useful with Bind Tuning themes?
If you want to apply a css change to the theme and have several site collections where the theme is installed the fastest way to do it is modify the wsp, instead of manually modifying the css using the SharePoint designer for each site collection.
Follow this tutorial and once you have a modified solution file install it into your SharePoint, then depending if you are using a sandbox solution or a farm solution you just have to activate the solution or the feature for each site collection.
To get this to work with Bind Tuning themes the modified solution needs to have the exactly same name than the original one.
This post was powered by BIND TUNING